Our Company
Store All is the largest self-storage operator in Barbados with two convenient locations:
Store All Central – Our main location, located at #12 Pine Commercial, St. Michael (just over a minute's drive from the ABC Highway).
Store All South – Located at Gibbons, Christ Church (3 minute's drive from the ABC Highway).
Store All offers both indoor and drive-up self-storage at Store All Central, and drive-up storage at Store All South, with the widest range of unit sizes, so you only pay for the space you need. At Store All we pride ourselves on our customer service and we take excellent care of our tenants. We offer
Coded electronic access

Smoke detectors

State-of-the-art CCTV system

Monitored security system

Nightly security guard (Store All Central)

Perimeter security fencing

Pest control

Good lighting at night

Optional tenant insurance through ICBL

One stop shopping for all your moving and packing supplies, and locks are available at both locations.

Temperature controlled units (Store All Central)
Office Opening Hours:
Store All Central: Office hours are 8.00 am to 5.00 pm (Mon. – Fri.)
Store All South: Office hours are 9.00 am to 2.00 pm (Mon. – Fri.)
Storage Facility Opening Hours:
Store All Central: Drive-up storage – 24 hours daily
Indoor storage – 6.00 am to 8.00 pm daily
Store All South: Drive-up storage – 24 hours daily
Payment Options

Cash

Cheques

Credit & Debit Cards

Online payments via our website
Our Mission
To provide new and innovative storage solutions that exceed expectations while conducting business in an ethical manner, supporting the community and protecting the environment.
Our Vision
We are passionate about storage and providing exceptional customer service.
Calculate Your Storage Space
Tara Archer
Receptionist & Administrative Assistant
Hi, I answer the telephone and am the first person you meet as you come in. I'm here to assist with all your needs, whether it is a storage unit or packing supplies.
Desery Watson
Admin & Customer Service Manager
Hi, I also answer calls and assist with all your needs and queries.  I manage the accounts and am here to make sure you understand your tenant agreement and all it entails.
William Sisnett
Operations Manager
Hi, I make sure that your unit (and the entire facility) is clean and secure before you move in.  I'm also available to take your calls, during and after hours, if you have any queries or concerns.
Karen Boras
Manager – Store All South
Hi, I take care of Store All South at Gibbons, Christ Church. I assist with all your needs and queries and ensure that the site is well maintained.
Peter Bynoe
Founder
Hi, I try to stay out of the way so that my staff can continue to do a great job.
Hear what some of our valuable clients have to say
"The storage facility offered by Store All was more than just an adequate storage facility. The whole experience exhibited by its competent staff made the journey effortless and worthwhile. All of our expectations with regards accessibility, pricing and professionalism were exceeded."

"Desery, thank you for your professionalism and courteous service in helping me relocate to Barbados. You and your team provided me with excellent service. You answered all my concerns and provided me with a strong sense of security. The facility is clean, well lit and all the tools I needed to move were right there. I hope all my resettlement experiences are as good as my experience with you; I am a satisfied customer and would definitely recommend you to anyone who has storage needs. "

"Just wanted to express my heartfelt thanks to the Store All team for the excellent service afforded to me over the last year while utilizing your facilities. The facilities were well maintained, no security issues, and you guys were always there to answer any questions I may have. I definitely will, and have recommended your storage facilities to persons in the market for your services. Take care, and thank you once again."

"I was very impressed with the professionalism of Store All Inc.'s staff and the immaculate nature of the hallways between units. The keyless entry access to the building and the security cameras within made me feel safe and comfortable while accessing my unit. I would recommend Store All and, in fact, I would use them again for my future storage needs."

"I rented two Drive Up Storage Units with Store All Inc. and I found the facilities to be secure, clean, roomy and incredibly cool. Customer service at Store All Inc. is exceptional - I felt that I received good value for money. Special thanks to Desery who took the time to advise me at each step of the way."

"When I was looking for a storage facility to store all of my household items, I chose Store All because they provided a range of container sizes that I could choose from to suit my needs. The staff were friendly and efficient from the initial call and have continued to prove their efficiency. Store All gives me the peace of mind that my property is safe and secure because of the 24 hour monitoring service, entry code system and drive in access only, to my storage facility."

"From the first day that I signed up with Store All I was extremely impressed with the customer service. Not only were the employees always friendly and answered all my questions but their system was set up so that payment was automatic, easy and simple and I never had to come in to pay any cash, it was perfect for my busy schedule! Plus their rates are the best in the market! Keep up the excellent work!"

"It is people like you that convert "business" relationships into a more personal experience and there is not enough of that in the world. We always looked forward to coming to our storage unit and seeing you and your co-worker's cheerful disposition and those are the kind of things that money just can't buy."

"My experience with Store All was excellent. The facilities and service are better than those of similar facilities I've used in North America. The buildings and grounds are very clean and well-maintained, and also very secure, and the staff are very friendly and professional. I would not hesitate to recommend Store All to anyone with storage needs, and I won't hesitate to store with them in future."

"Excellent service, friendly and caring staff."

"I called a couple of other places about storage, but when I spoke to Desery she was so friendly and welcoming and informative that there was no question I had to go with Store All."

"Having to leave the island for 14 months I was a little worried when I closed the door of my storage unit with my car and all my belongings inside. What a pleasant surprise I had when I opened the door after such a long time. Everything was in the exact same condition I left it, with no dust no mold no rust and no insects. This would have been more than enough to satisfy me, but adding the top notch quality of service of all the Store All staff, at the office as well as at the storage facility, makes it a perfect experience. If the need arises again I will definitely come back."

"I would recommend your company to anyone. Your customer service is exceptional!!!"

"I want to thank you (Desery Watson) and all the staff at Store All for the excellent service provided to me while I utilized one of your outside units. The entire area was clean, well lit, the unit was well ventilated and access was secure and always available to me. I would highly recommend your business to anyone looking for storage facilities. Keep up the excellent service."
Coded electronic access

Smoke detectors

State-of-the-art CCTV system

Monitored security system

Nightly security guard

Pest control

Friendly and professional staff

Major credit cards accepted

Online Payment

Drive up access

General parking around facility

Moving supplies on sale
Green Initiatives
Powered by Solar Energy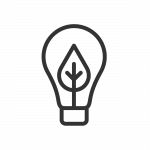 We use LED lights in our offices and for outdoor lighting, and compact fluorescents in our indoor storage units.
We have installed motion sensors in our indoor storage area to reduce electrical consumption.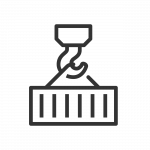 We have refurbished many shipping containers and converted them to drive-up storage units.
We have installed energy efficient, high speed hand dryers in our bathrooms to reduce the use of paper towels.
We gave re-usable shopping bags to all staff members.
We capture the rainwater in tanks from the roofs of both of our buildings and use the water for flushing toilets and irrigation.
We recycle all cardboard and plastic bottles.
We conceptualised the Future Trees that is a Future Centre Trust project.
To date close to 4,000 trees have been planted.
We participate in Clean Up Barbados annually.
We have installed photovoltaics on our roof to cancel our electricity bill and reduce our carbon footprint. We are producing a large surplus of electricity that we are selling back to the Barbados Light & Power.