We have installed photovoltaics on our roof to cancel our electricity bill and reduce our carbon footprint. We are producing a large surplus of electricity that we are selling back to the Barbados Light & Power.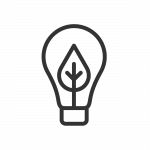 We use LED lights in our offices and for outdoor lighting, and compact fluorescents in our indoor storage units.
We have installed motion sensors in our indoor storage area to reduce electrical consumption.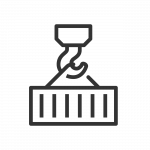 We have refurbished many shipping containers and converted them to drive-up storage units. Our building at Gibbons is also made out of re-purposed containers.
We have installed energy efficient, high speed hand dryers in our bathrooms to reduce the use of paper towels.
We gave re-usable shopping bags to all staff members.
We capture the rainwater in tanks from the roofs of both of our buildings and use the water for flushing toilets and irrigation.
We recycle all cardboard, plastic bottles and electronic waste. We encourage our staff to bring their recyclables from home and drop them off at our recycling area.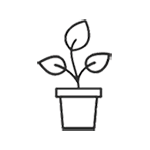 We conceptualised the Future Trees that is a Future Centre Trust project. To date close to 4,000 trees have been planted.
We participate in Clean Up Barbados annually and various clean ups during the year.
We use environmentally friendly cleaners and low VOC paints indoors. We also have plants in our office to improve the air quality.
We have a procurement policy in place that mandates the purchase of inverter air conditioners, energy rated appliances and water-saving devices.
We provide reusable glasses and mugs for customers and staff, and re-useable food containers and cutlery for staff.
We compost garden waste and food scraps and use the compost in our kitchen garden.