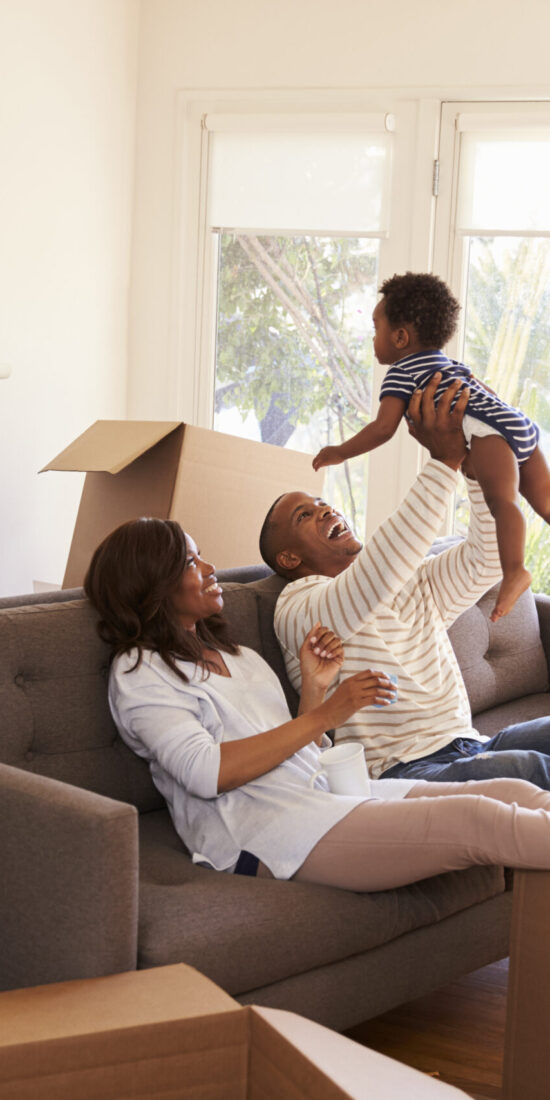 Moving house is never straightforward. People often think that you simply pack up your belongings and get someone to move them all to your new house. In fact, there's much more to consider during the moving process, and it can be even more stressful when something goes wrong. Therefore, it's important to plan the steps so the move goes smoothly. Below are some tips to help with your move.
Don't try to move without help of experienced movers
It will be tempting to use friends and family to move your items, but hiring professional movers will eliminate many problems on moving day, as they will have experience that will help things go smoother. The movers should be skilled at disassembling and re-assembling furniture and assessing the size of the move, so that it can be handled in a safe, organised manner.
Always research your movers
Thoroughly check out your movers before committing to hiring them. Carefully look at reviews and references from previous customers.
Always get a quote
If you do not arrange a survey or a quote, you will be left unsure of what the job will entail, and how much the overall cost of the move will be.  Always get an accurate quote on the total cost.
Contact the movers well in advance
Many people only contact the movers a day or two before their scheduled moving date. Plan ahead, and avoid unnecessary stress by not leaving this until the last minute. Book the movers months in advance so moving day goes as smoothly as possible.
Declutter in advance
Clearing your home of any old, unwanted items before your move can save you time and effort, but more importantly it can save you money. Consider donating, recycling or throwing away things you don't need, and cutting down on the amount of items that you need to move. It's also a good idea to rent a skip if you think you'll need to get rid of a lot of items. Don't pay to transport items that you don't need at your new house. However, if you have too many items for your new house, and you don't want to part with them, consider renting a storage unit at Store All.
Create an inventory of your items
Creating an inventory of all your items helps to ensure that nothing is lost during the moving process.
Don't leave packing your belongings until the last minute
Packing always takes longer than you think, which is why it's better to start as soon as possible. Packing up your home in an organised manner should not be left to the last minute. It takes at least a month to prepare in advance of your moving date, so as the date approaches, you should only have a few boxes left to pack.
Start by packing the least used rooms
A good starting point will be rooms and items you use the least. Leave everyday items until the day before the move and keep any essentials items such as medication, food and clothing separately.
Have a plan
Create a plan with a room-by-room checklist of how you plan to pack, along with all of the packing material you'll need. When you're labelling boxes be as specific as possible. Label the box with the room you intend it to go into in your new home, and bullet point a few of the items in the box so you know what it includes. Never leave a box blank. This will help a great deal when you are unpacking.
Don't spend too much on boxes and packing material
Boxes and newspaper are easy to acquire and are often free of charge. You can also rent plastic bins from Store All or purchase packing materials and boxes at our Pine Commercial and Gibbons locations.
Pack heavy items in small boxes and do not overpack
Heaviest items should always go in the smallest possible boxes and try not to overpack them. Always try to use small boxes for heavy items and big boxes for lighter ones. If not you may hurt your back or one of the movers.
Don't forget to take measurements at your new house
Make sure to measure the clearance space at your new house before moving day. You don't want to arrive at your new home only to find that your furniture won't fit through the front door. You also want to make sure that the furniture from a particular room can fit into the newly allocated room.
Dealing with paperwork
Store important documents, such as passports, house deeds, wills and insurance papers in a particular box. This should then be placed somewhere where you will not lose it. It may also be a good idea to create electronic copies of important documents by scanning and saving them, so that you always have access to them.
Take time to clean your new home
If possible, try to get into your new home to clean it before you move your furniture in. This will make unpacking a lot easier and you won't have any unpleasant surprises.
Don't forget to change your address
When you move, remember to record your final utility meter readings, and inform the relevant utilities of your change of address. Consider using your phone to take photos of the readings on the meters. You should also register with the Barbados Light & Power, The Barbados Water Authority and your broadband provider in advance of the move.
Forward your mail
You will want to make sure that you still get your mail, so you may want to forward it from your previous address to your new one. This gives you more time to update your address at your leisure, without worrying about not getting something important.
Pack a moving day kit
Before your moving day make sure you have packed a moving day kit of essentials. This will contain necessary items that will get you and your family through the day and the first night, such as toiletries, bottles of water, snacks, a kettle, tea and coffee, cutlery, plates, phone and laptop chargers, tools, school supplies and so on.
Go slowly
Moving day is a hard day. It is natural that you will want to get everything done as soon as possible, but it can be exhausting. Have realistic expectations of how much you want to get done. It's unlikely that you're going to unpack your entire house by the first night. It will take time to fully unpack and get your new home looking the way you want it, so don't feel that everything has to be done immediately.
Set up your bed
It's going to be a hard day, so make sure your bed is set up by the end of moving day, so that you can get a good night's sleep in your new home.
We hope these suggestions help. Good luck!